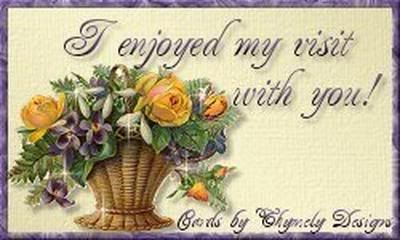 A Great Big Thanks, to all of you who have taken the time to visit my sister's blog.
How kind and caring of you all. She is new to the Blog Village, but I know she will not be long in catching up....
I must admit I find it very exciting to see where visitors have come from via FEEDJIT Live... call me strange but I just love seeing all the interesting place that have stopped by.
So thanks again for stopping by Cottage Remnant as well as
Romantic Rebel
, and please do come again
Pin It