I just completed a quiz that said I was a "Daisy"....
But I want to be a rose, and if not a rose why not a peony, or perhaps a hydrangea.....
Not a daisy... not that daisy aren't delightful.... it's just that " I LOVE ROSES", sheesh.
O.K.....I'm being silly....honest but silly.
Have you ever completed one of those quiz's? I'm sure we all have....
but has anyone tried to cheat them????
I HAVE!!!!, I'll admit it....
I took the "disney princess" one and very quickly discovered the answers that where for Cinderella and not Snow White.... I like Cinderella, not Snow White (she annoys me, I know I know).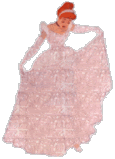 I took the "Friends" quiz and again quickly discovered the answers for anyone other then Monica or Ross....they both drive me nuts....
So.... what can I say....a wee bit nuts am I! Ah, I think so.... LOL
So I am a daisy, oh well.
Pin It